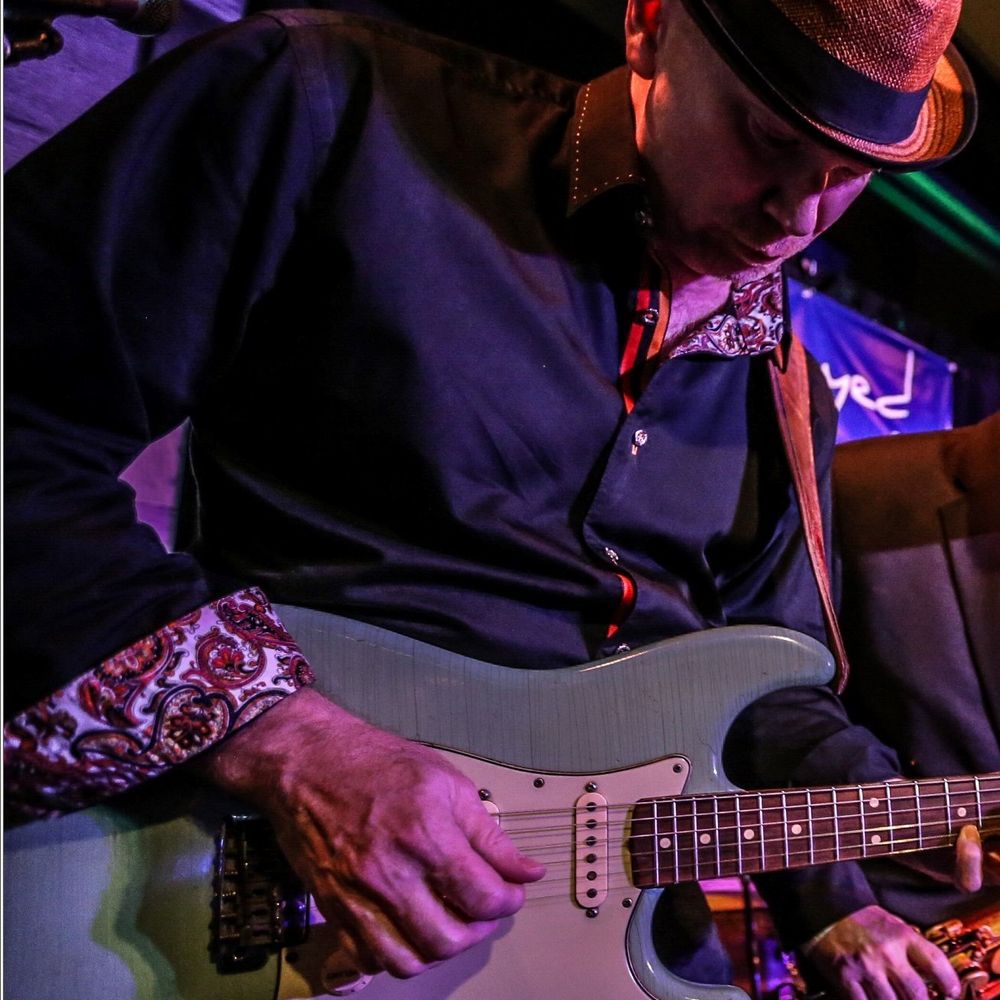 LES TOTH
LEAD GUITAR, HARMONIES, VOCALS
I just met Les at the top of 2019, and already can count him as a friend. His calm demeanor is a great grounding force for my flights of fancy and fits of potty-mouthed giggles.  A high school music teacher, Les brings so much knowledge and skill to this group.  His guitar chops are crazy-great, his guitar is signed by Buck Owens, and he travels to the U.S. and beyond to learn from top guys like Steve Khan and Mick Goodrick, Will Ray and Steve Trovato—whose influence contributed to the faux pedal-steel licks, open-string runs, and mean 'chicken pickin' . Be sure to see Les shine in his long-running band, "Swayed".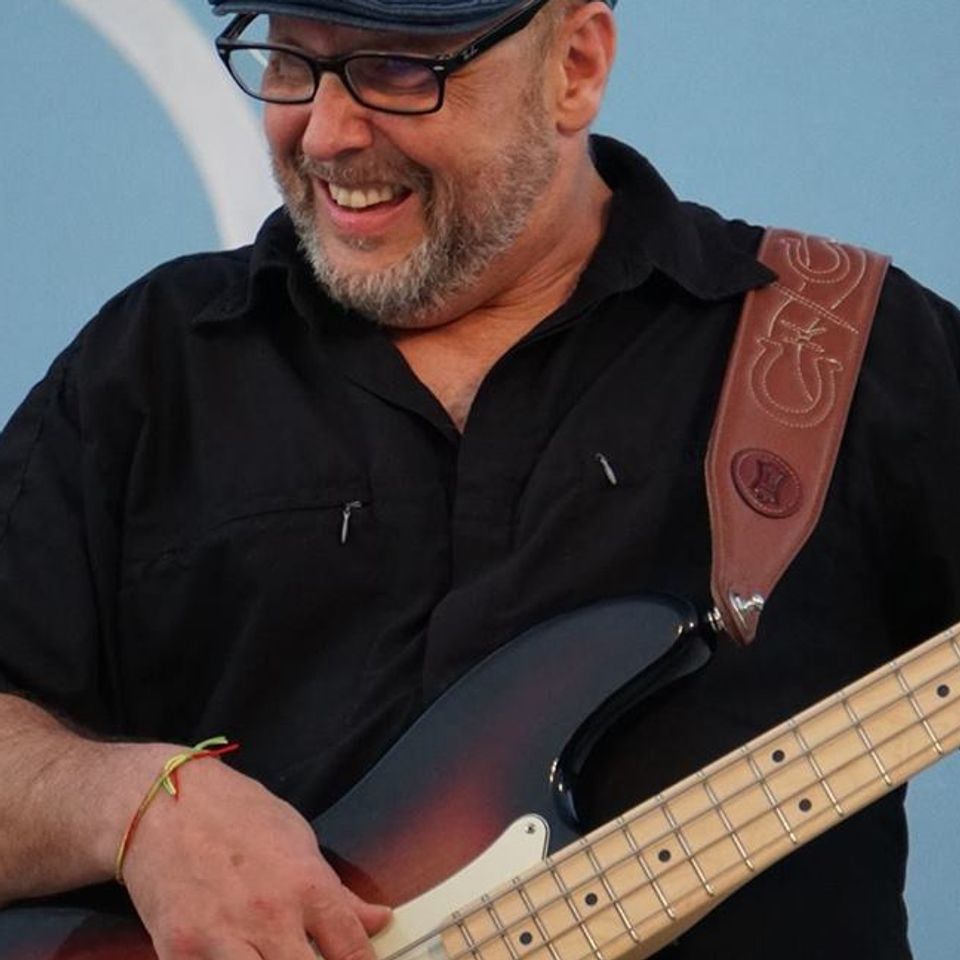 MIKE ELLERBECK
BASS
Our bass player, Mike Ellerbeck.  I met Mike at the Cottage Bistro jam on a sunny Saturday afternoon about 4 years ago.  I watched him play and to tell you the truth, it was hard to keep my eyes off him, as he was so animated and engaged up there. When you chat with Mike at our shows, you will know that you'd be hard-pressed to find a more "right on" guy.  Important International Peace Treaty Negotiator by day, and ours the rest of the time.  Well, we do share him with bands around town, because they see what we see.  Can't keep a good man down.  Check him out with "Coppercrow Blues Band"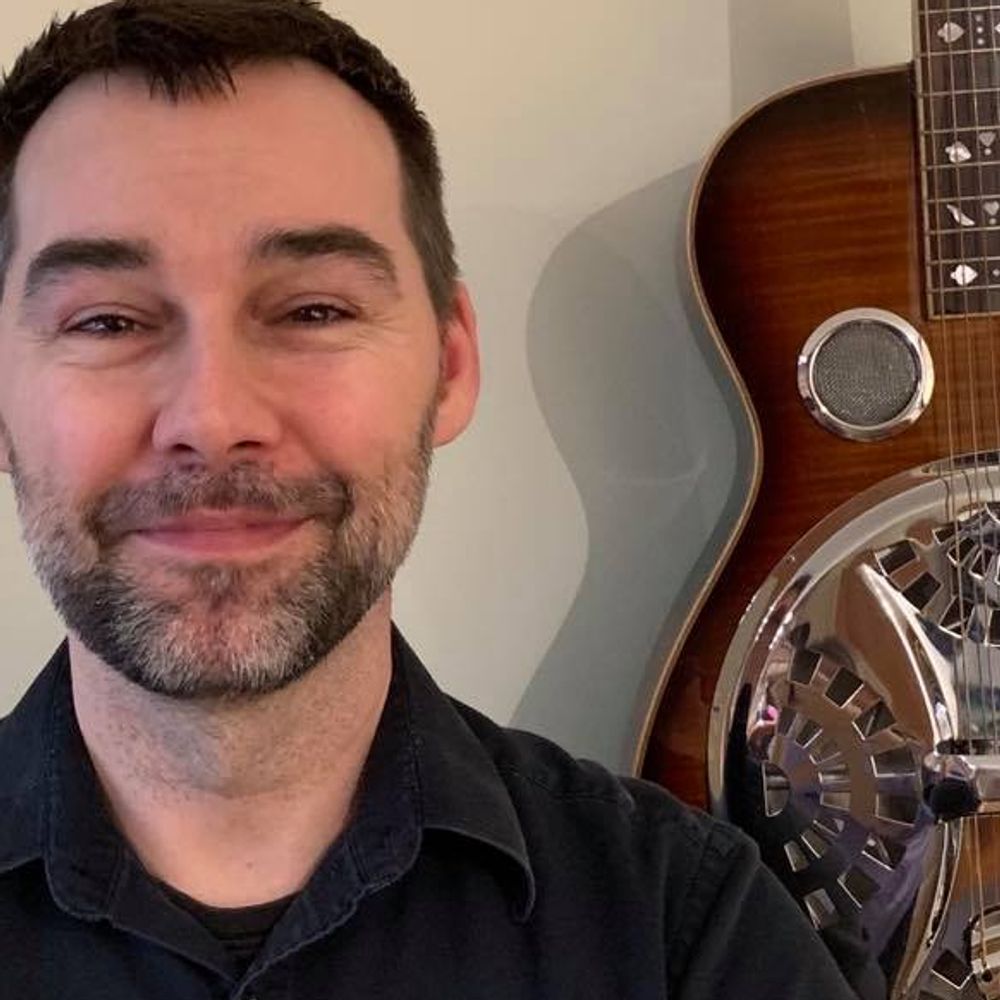 JAMES LEWIS
PEDAL STEEL & ACOUSTIC GUITAR, HARMONIES
James Lewis obtained a Bachelor's of Music in Performance from the University of British Columbia in 2000, the school's first ever student to specialize in the euphonium. Outside his academic training, James is a multi-instrumentalist, playing the doboro, lapsteel, guitar, bass, piano (only if it's Queen!), trumpet, trombone, and tuba. He was an original member and bass player in Vancouver's alternative pop-rock group Pepper Sands and has done session work and recording engineering with several other local artists. James's passion for real country music lead him to add the pedalsteel to the mix seven years ago; while he was initially quite reluctant to take this experiment outside his basement, he first played live with the Lucie Walker Band in December 2019, and it seems this just might stick. When he's not playing, he can be found in the back office at North Vancouver's Long & McQuade or happily teaching brass instruments of all kinds to high school students via his private business.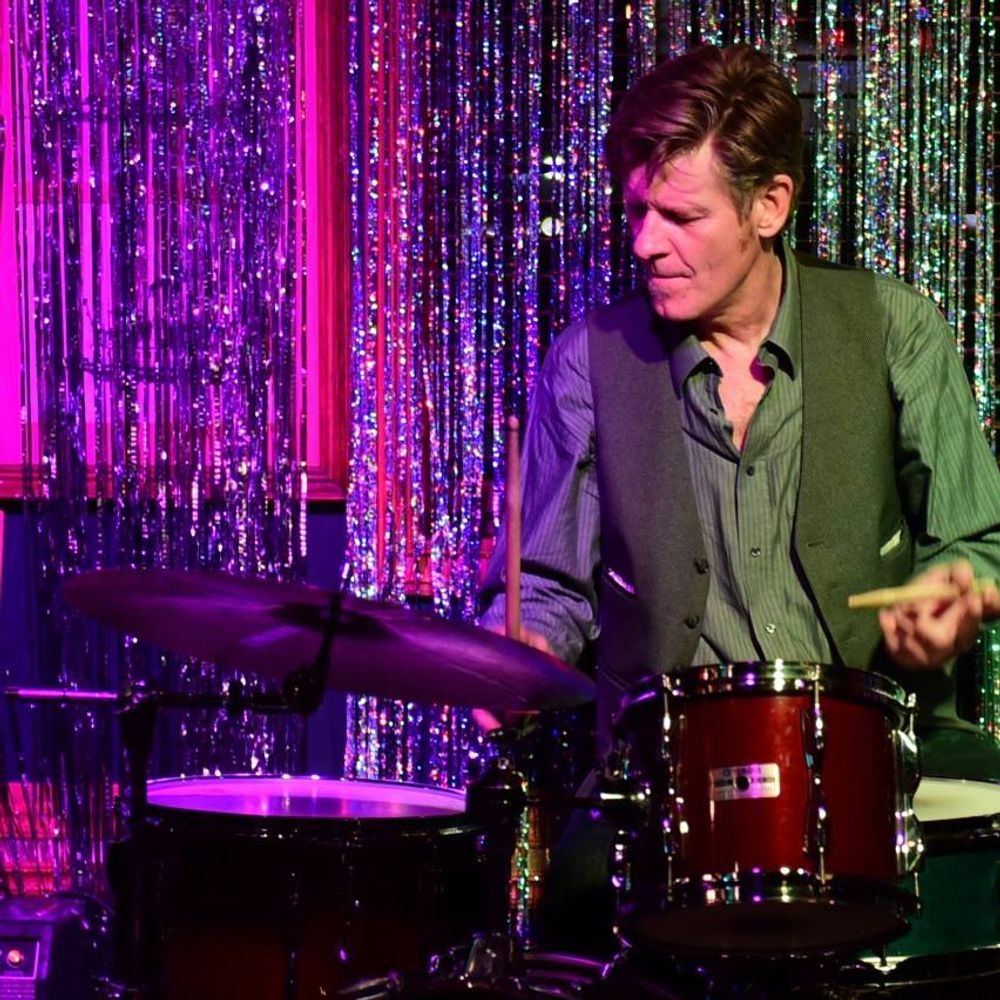 SANDY (SANDYBONE) SMITH
DRUMS
Also my long-time friend, Sandy (Sandy Bone) Smith has been hosting the Princeton's "End of the Line" jam every Tuesday for the past 13 years!  He has built a community of musicians and audience with a bond like no other.  Always welcoming, ever supportive, Sandy is a true gentleman with a twinkle in his eye that makes you know he's also very much a devil of the best variety.  He fronts his own act, "Sandy Bone and the Breakdown", playing guitar and singing his own repertoire of originals, as well as being in demand as a drummer, with acts including Harpdog Brown.  Co-founder of the award-winning band, The Twisters, Sandy is featured on many Canadian and U.S. recordings.  He is a drummer we are lucky to have!